Philanthropy
We have been working for more than 35 years with Africa, which unfortunately remains the poorest continent in the world. We are aware of the environmental impact of globalization and we are taking part in it. Our Group has long supported African NGOs but there is always more that can be done. For this reasons, we have created Agro Companies for Africa, a Philanthropy Fund hosted by the Swiss Philanthropy Foundation entirely dedicated to Africa. This Fund enables us to finance several initiatives on the continent.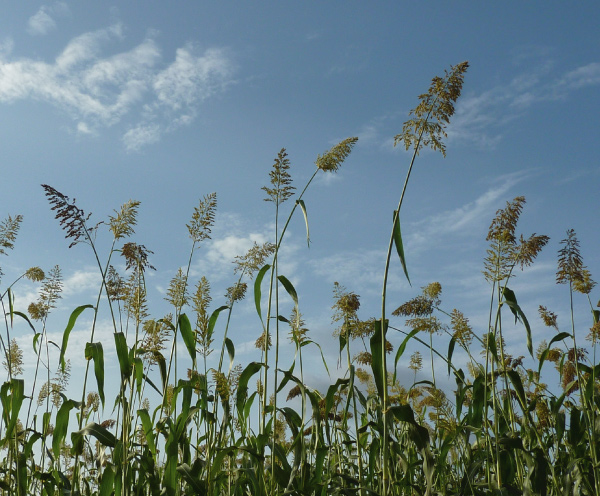 Agro Companies for Africa has been supporting the NGO Terre Verte in Burkina Faso for more than 15 years in its fight against the advancing desert in the Sahel zone. Today, more than 20'000 people benefit from the actions of Terre Verte and its local partners.
Focussed on agricultural issues in West and Central Africa and the survival of rural populations on their territories, we contribute regular financial support for the implementation of this NGO's programme.
You can join us in supporting the organisation by donating online or contacting us directly.
Wishing to contribute to the preservation of the environment and wildlife in Africa, Agro Companies For Africa supports Chem Chem Foundation in Tanzania.
Since 2013, the foundation has been working on breathing new life into the last biological corridor between Manyara and Tarangire Park and allow natural migration of the animals, which is essential to the survival of the region's ecosystem.
Chem Chem Foundation's projects connect the interests of local communities with environmental needs. The foundation also invests in children's education and trains eco-guard patrols.
Join us in supporting the Chem Chem Foundation by contacting us or donating online.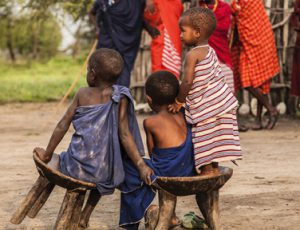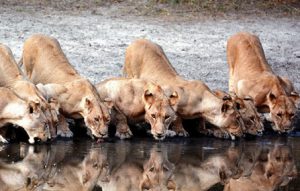 Business class angels
Founded by Juliette Dumas, a.k.a. Madame Shine, Business Class Angels is an initiative that is as astute as it is generous.
As the NGO's name suggests, Business Class Angels gathers flight kits provided to business class travellers and transforms them into first aid kits for the most in need.
Join us: consider holding on to your flight kits and becoming a Business Class Angel.
Our contributions
We also contribute to other projects focused on environmental protection, health and developing an equal world.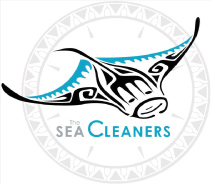 Sea Cleaners
The ocean covers 70% of our planet. Preserving this immense ecosystem was the driving force behind Yvan Bourgnon founding the SeaCleaners to clean up macro plastic waste with a fleet of revolutionary vessels. Agro Companies has decided to contribute to the fundraising to construct the MANTA, the first quad-maran vessel in the fleet.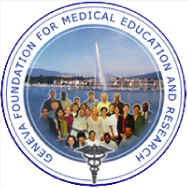 GFMER
There is a silent tragedy ravaging Africa that is not talked about enough: obstetric fistula. Professor Charles-Henri Rochat and the Geneva Foundation for Medical Training and Research have launched an initiative to combat this issue, and Agro Companies for Africa is delighted to lend its support. Please join us by providing financial support for this cause.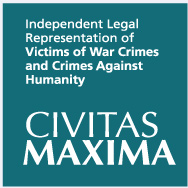 Civitas Maxima
Civitas Maxima provides independent legal representation with a mission to document international crimes and seek reparation on behalf of victims who are unable to assert their rights. Because these violent crimes affect not only the rights of individual victims but also the humanity of us all, we have decided to support the work that Civitas Maxima does.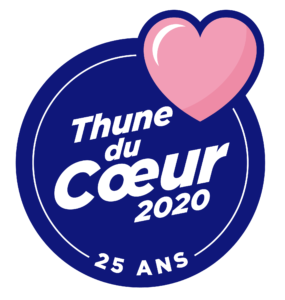 The Money from the Heart
La Thune du Coeur is a Geneva-based fundraising event organized every year in the run-up to the Holidays. The money is then donated to local associations working in favour of the most underprivileged. The beneficiaries are generally the associations: Partage, Les Colis du Cœur and La Virgule.
Partage collects, sorts and distributes unsold, surplus food and hygiene products collected from local businesses and shops. Les Colis du Coeur distributes food to people in difficult situations. La Virgule is an association that helps the homeless by offering them an emergency shelter, a reintegration centre and human warmth.
In French-speaking Switzerland, a thune is a colloquial term for a 5-franc coin.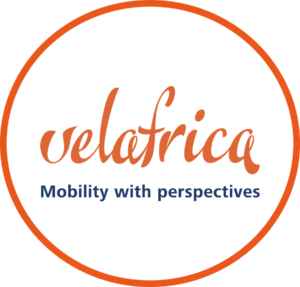 Velafrica
On a bicycle, you can move 4 times faster and carry 3 times more weight than on foot. Velafrica is an association that promotes bicycle mobility and encourages social entrepreneurship in Africa since 1993.
Every year, about 20'000 unused bicycles are collected in Switzerland and sent to Burkina Faso, Ghana, Ivory Coast, Gambia, Tanzania, Madagascar or South Africa where they are sold to facilitate daily mobility.
Velafrica's local partners are both job providers and training centers with the double objective of giving a perspective to young people and guaranteeing the use of the exported bicycles in the long term. Free introductory driving courses are also offered.
www.velafrica.ch